I've not really done much interesting shit since i last blogged. Well, I went to my oldest sisters wedding. That was pretty cool. And I looked all pretty and even wore a halloween-y shawl in commemoration that ITS FREAKING OCTOBER YAY.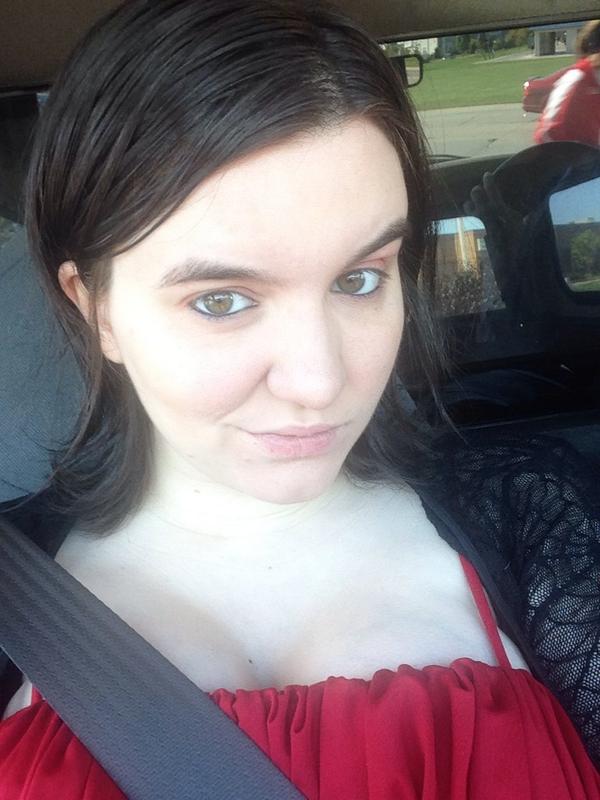 You can't really tell from this photo, but the black sleeves is the shawl. The design is cobwebs. I got soooooo many compliments for it :3 Plus, my bewbs looked superb in my dress. Uhm. Look at those ladies. They are standing tall and proud.
The wedding was beautiful and held in a Brewery.... With a free bar and all you can eat food. Oh lawd. Oh lawdy lawd. All of my siblings and I had a -very- fun night to say the least. We were all out of it by 11:00 PM. Yeah. That early. Imagine a party of four-Noel's (my older sisters and I), all a little different in their own, but all pretty damn similar (and LOOK similar to boot), running around a brewery with FREE ALCHOHOL from like 2 PM to 11 PM... yyyyeah. That's what it was like. Haha.
My second oldest sister wanted to show everyone her new boob job. I was on boob-watch to make sure she didn't. Haha. Too hilarious. By the end of it we were like "FUCK IT. FEEL EM. THEY FEEL REAL."
... my family, ladies and gents xD We're amazing.
Also, the food there was friggen amazing. Best damn tilapia I've had. Oh man. I probably gained over half my own weight in the food. And then they served us their home-made coffee and my coffee-loving-sister and I nearly orgasmed over how good it was (then continued to constantly drink it rather than the booze. BAD US. Lol)
Its always nice when a large sum of my family gets together to celebrate something. We all have seperate lives and are all busy in our own way - some siblings are parents, some are scientists that get no time (the one that got married is the scientist. Smart one she is.), and then there's me... running my porn empire :P haha. But seriously, it's super nice when we all manage to get together and just have fun. The wedding was beautiful. The matron of honor's speech made me tear up. and my new brother in law is hilariuous. Granted, I've known him since I was a YOUNG young girl (they've been friends for forever. Seriously. I can't really remember a time he hasn't been in my life in some shape or form) and he and I already have a good relationship, so I knew what I was receiving as a brother-in-law :P The guy is awesome though. Im incredibly happy for my sister.
So wow! Yeah I babbled about that more than I thought I would! Hah! Not much else is happening with me on my end. I'm still working on some secret PV projects, which Im hoping that some will debut up at Derpycon with the appearance of some of the Vixens there (I won't be there sadly. But many others will!) So we shall see how that goes.
With that, Im gonna head off and continue working my butt off behind the scenes of this lovely site!
Remember to support by becoming a subscribed member <3 <3 <3
~Noel